Projects
Success stories
Decorative lighting
Success stories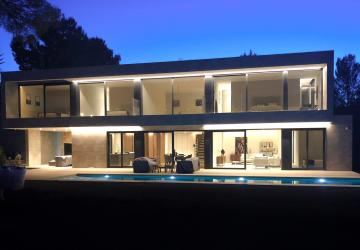 Family House
Majorca (Spain). Lighting project for a luxury family house in the Balearic Islands. Indoor and outdoor LED lighting installation, containing eLED VECTRA 3000k warm temperature strips, with IP20 and IP65 ratings, SUP surface profiles, accompanied by OPAL diffusers to protect the LED strip and uniformly distribute the light, in addition to constant voltage 24v control gear with IP20 and IP67 ratings. All the above is accompanied by DALI Dal-Multi-C02 control devices for the integrated domotic control of the entire installation.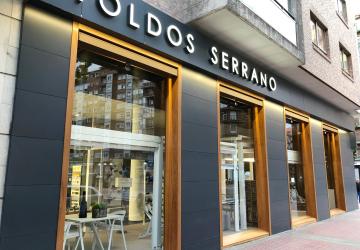 Toldos Serrano shop
Zaragoza (Spain). Lighting project for the business 'Toldos Serrano', including the refurbishment of the façade and interior of the shop.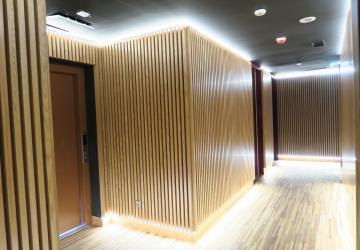 Hotel 5*
Oporto - Portugal. Changing the general installation.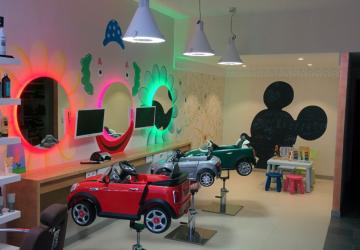 Kid's hairdresser's
Installation of LED lighting in a kid's hairdresser's. A game was played using coloured lights with the aim of creating a fun, original and pleasant space for the youngest of clients. The installation involves eLED VECTRA 50 flexible strips and eLED VECTRA 28, the PRO-RGB-W-R01 remote control and PRO-RGB-W-R01 controller.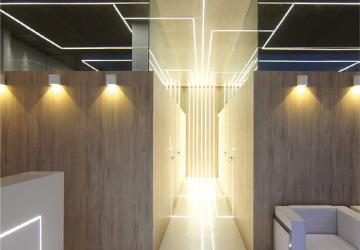 Doctor González clinic
Installation of LED lighting at the clinic of Dr. González, specialist in cardiovascular and vascular laser surgery. The installation includes eLED VECTRA 28 strips of 3,000 K, EMP Suelo aluminium profiles with the Opal diffuser, the PRO-DIM-R01 single colour remote control and PRO-DIMTW-C01 controllers.