Projects
Success stories
Technical lighting
Success stories
São Paulo underground
São Paulo - Brasil. Changing conventional lighting technology to LED for Line 4 of the Metro in this Brazilian city.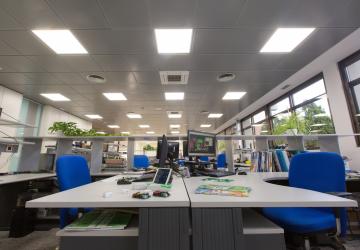 Centre for Innovation and Development ELT
Installation of LED panels and downlights with the DLCM-E-C2-BT model drivers from ELT. The installation regulates itself autonomously thanks to eBLUE technology that offers hourly programming to adjust the lighting of each area depending on the time/day of the week. This autonomous regulation also combines with conventional wall switches, presence detectors linked with the eBLUE TRAILING EDGE and the eBLUE SWITCH wireless switches.