One of the major technological challenges facing today's lighting sector is the capacity to regulate and adjust the light flow based on a series of factors, thereby allowing  that lighting to achieve the highest level of performance in terms of quality. Such factors are not only limited to detecting the presence or the movement of people, but also as a result of the digitalisation process in recent years, lighting aims to adapt itself to other phenomena such as temperature, humidity, speed of movement and even the time of day. This combination of factors and their interaction with the world of street lighting has given rise to the concept of adaptive lighting.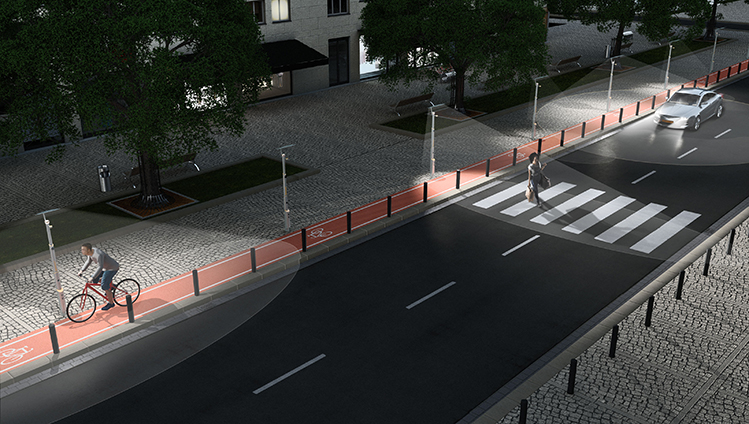 ELT's experience and know-how in the lighting sector have allowed the company to start to offer ad-hoc lighting solutions and introduce sensor interaction into the portfolio of power supply drivers available to date.
In the field of interior lighting, the combination of LED power supply drivers and communication technologies has enabled interaction between devices situated in the same area. This interaction is based on one or several sensors linked to the driver by means of the more classic lighting sector interfaces such as DALI and 0-10V. As a result, a single sensorisation channel is able to adjust the light flow corresponding to the remaining drivers that do not have a connected sensor, making it the ideal solution for areas such as passageways, rooms or entire floors.
Taking this a step further, ELT offers solutions that adapt to the evolution of the market in which cabled interfaces are eliminated. With a view to offering an ecosystem in which the above combination is gaining the most ground, ELT's commitment to technologies such as Bluetooth Low Energy (BLE) enables lighting to be controlled and adjusted by means of a pure wireless interface. In addition, its adjustment, based on the lighting needs of the user via a mobile app, enables the light level and temperature colour to be configured at any time. Offices, retail premises and industrial warehouses, are just some examples of the ideal application for this type of solutions.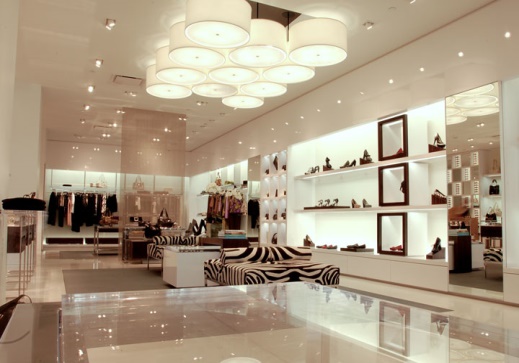 In the field of street lighting, ELT offers its remote street lighting management solutions, STELARIA and STELARIA CityScope©. These solutions provide a direct communication channel, not only with other types of devices such as water and gas meters or actuators, but also with an extensive range of sensor-type solutions. The capacity to adapt the light flow in a street or a combination of streets based on detecting a human presence or passing vehicles, or the ability to adjust the lighting profile depending on meteorological factors, are some of the examples that enable ELT to form part of the concept of adaptive lighting from the perspective of street lighting.